The 2nd International Congress "Fellows in science" and the 10th Croatian Congress of Plastic, Reconstructive and Aesthetic Surgery were held in Dubrovnik, from October 1-4, 2015.
The event was co-organized by the Association of Plastic, Reconstructive and Aesthetic Surgery in Bosnia and Herzegovina, and the Congress was dedicated to Dr. Zora Janžeković from Slovenia, who is known for her method for treating burn victims which is applied at the University Clinical Center in Sarajevo.
It was agreed that the 4th Congress "Fellows in Science" will be held in Bosnia and Herzegovina in 2019, which is of great importance for the development of plastic and reconstructive surgery in our country, stated the UCCS.
Doctors and nurses of the Clinic for Plastic and Reconstructive Surgery of the UCCS gave lectures and presented their experiences.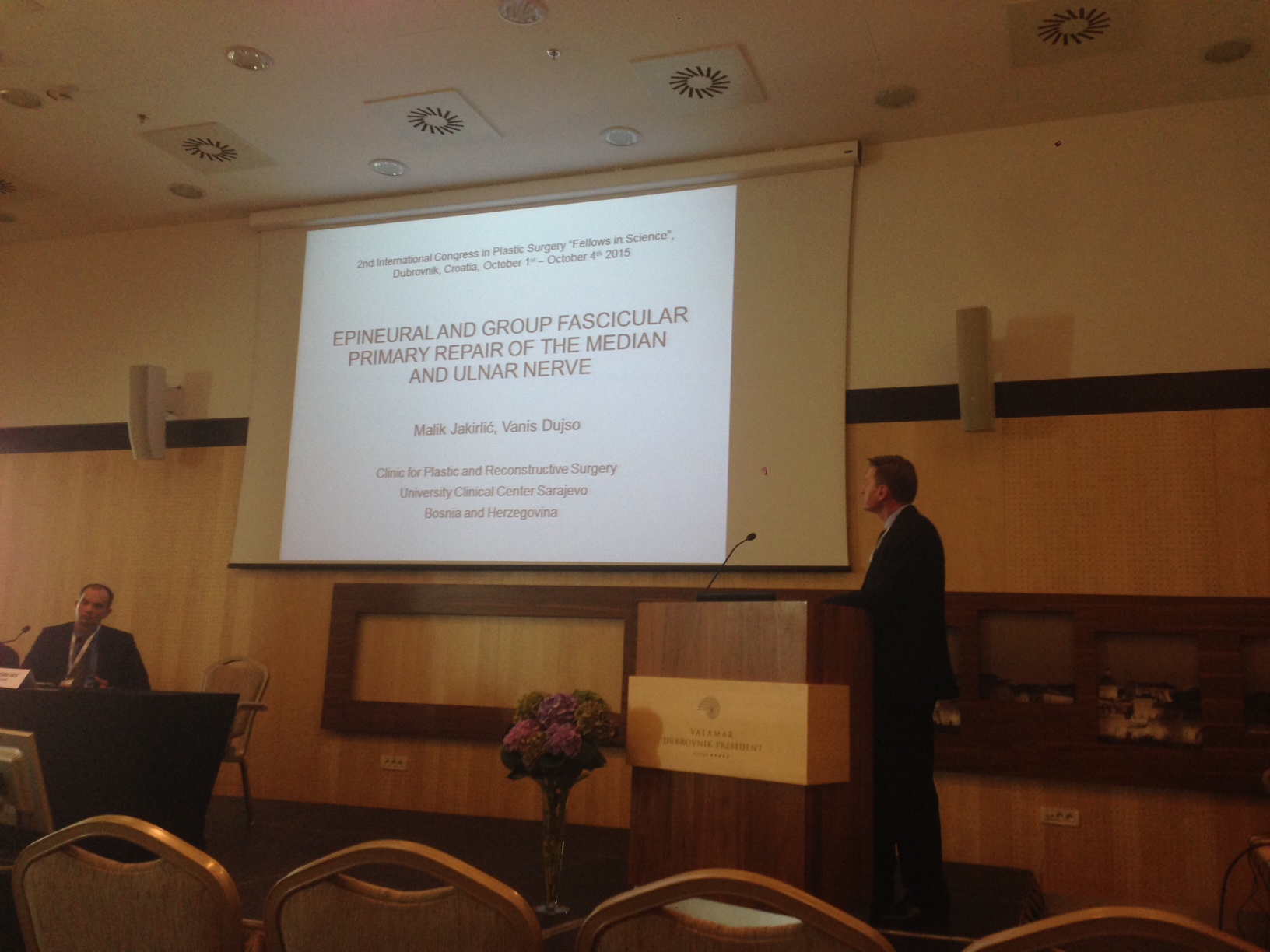 Prof. Dr. Reuf Karabeg was the Vice President of the Congress, and the invited speaker. As a keynote speaker, he presented two topics on behalf of the UCCS, namely "Subfascial breast augmentation: Nine years of experience" and "Sentinel lymph node biopsy in melanoma: Dilemmas and suggestions".
Dr. Malik Jakirlić presented two topics, namely: "Epineural and group fascicular repair of primary and medial ulnar nerve" and "Functional recovery after reparation of medial and ulnar nerve" while Dr. Vanis Dujso presented one topic, namely "General regression equation for prediction of sentinel lymph nodes status in patients with skin melanoma".
In the nursing part of the program, nurses Safija Vukovic and Hana Klačar presented the research entitled "Clinical presentation as the determining factor in the treatment of chronic wounds".